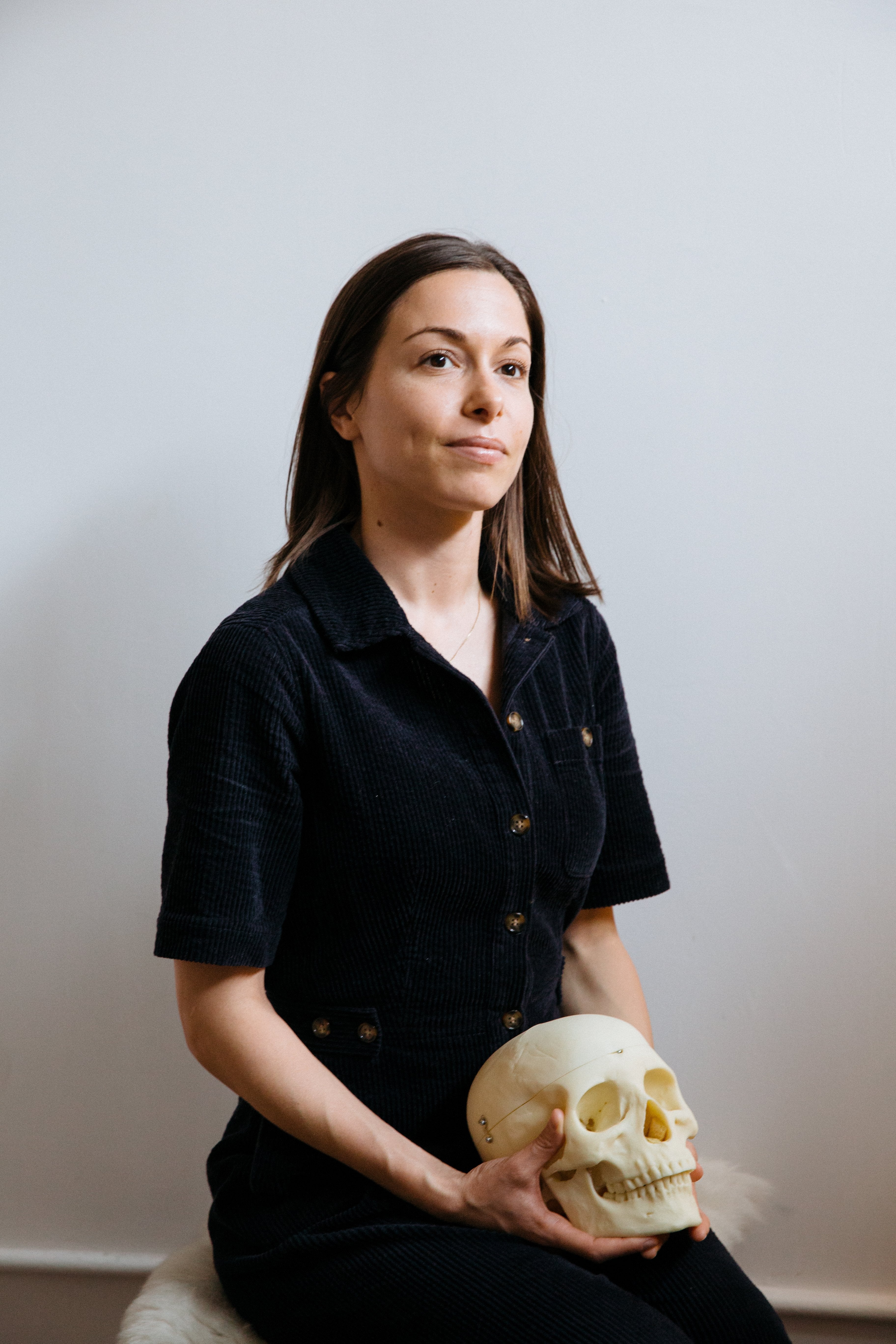 Doors Shut at Take Care Body and Mind, Lights on Bonberi
This week we spoke to Sarah Clark, Craniosacral Therapist and Esthetician at Take Care Body and Mind, about how community and kindness have helped to boost morale and teach lasting lessons on managing a business.
This week we spoke to Sarah Clark, Craniosacral Therapist and Esthetician at Take Care Body and Mind, following Outer Reach's nomination for our 'Doors Shut, Lights On' initiative where we give individuals and businesses the opportunity to spotlight others during the coronavirus pandemic.
Sarah shares how community and kindness have helped to boost morale and teach lasting lessons on managing a business.
Tell us about Take Care Body and Mind
Take Care is a collective of estheticians each with a distinct background and each offering a unique selection of modalities and treatments in their signature facials. We have locations both in New York and Los Angeles. I manage and work at our west village location.
How has the coronavirus affected your work and what is your current situation?
COVID-19 has dramatically shifted our business. We've had to pause welcoming clients into our space for treatments. We miss supporting our community with hands-on sessions, and are looking forward to when that interaction is safe again. 
Have there been any positive learnings or lessons so far?
Adaptation and organization have been some positive lessons so far. This has forced us into new ways of approaching the business; some tools and lessons that we'll continue to apply once we can open our doors again. I'm also so grateful to our community of clients that have been so supportive during this, the lessons from them are so strong right now!


A treatment room at Take Care Body and Mind

How have your clients reacted?
Our community has been so understanding and patient. Before we had a chance to promote gift certificates for future sessions, clients reached out wanting to make those purchases to support us. Some even wanted to pay for their regular session without the need for a voucher. The love and support have been beautiful and incredibly valued! We truly love our clients and the relationship we develop.  
If you had to pick one, which treatment would you recommend and why?
It's hard to pick one because all of the estheticians working at Take Care bring their own unique knowledge and input to our signature facials. We also offer meditation, craniosacral therapy, TMJD massage, yoga/movement therapy and hair services (some only offered in LA). Sadie and Tess Adams, who founded the company, wanted to create a collective space offering many therapies all supporting skin, beauty and health. We work at achieving that balance with a variety of options and education. So listen to yourself and what treatment you are being called to—that's a great place to start!
What skincare techniques can we implement from home?
Getting back in touch with the basics is something we can all do right now. Get lots of sleep, drink a lot of water, be gentle and kind with yourself. 
A good home care regimen is also key right now! I highly recommend Linne Botanicals. This skincare line is beautifully formulated with quality plant medicine. Jenna, who founded this line, studied botany and has a wealth of knowledge with clean ingredients to support and balance a healthy complexion.
Will Take Care Body and Mind be doing any virtual workshops?
I'm currently offering donation-based distance craniosacral sessions to support any emotional or physical strains. Sadie Adams is also facilitating virtual meditation circles. We are in the process of organizing educational workshops to learn more about self-care healing techniques you can do at home.
What would you say to other small businesses at the moment?
Be creative! This is such a unique time where we are being forced to adapt. Take this opportunity to cultivate new offerings and ways to support your community. Also know that we are all in this together.
Which local business could you not do without?
Bonberi Mart! Nicole Berrie cultivated a healthy bodega in the west village where you can stop in to say hello to the friendly staff and grab a delicious salad, juice, snack or any other corner store find. Nicole also offers educational workshops on healthy food and lifestyle, sometimes even hosting trunk shows for clothing. In New York this was such a delicious find! It's such a great space to get healthy meals to go in-between seeing clients. 
How did you first come across it?
A friend in LA brought my attention to the store.
Do you have a favourite memory from going there?
I mean, can I say every time?! This place warms my heart. Not only does it bring me nourishment, but it truly feels like a local neighbourhood spot where I run into people I know each time. It's a feel-good space.
Any parting top tips for when we can go there?
Go anytime they are open! The entire team is very warm and welcoming and if you run into Nicole say hi—she's very generous with answering any questions you may have.