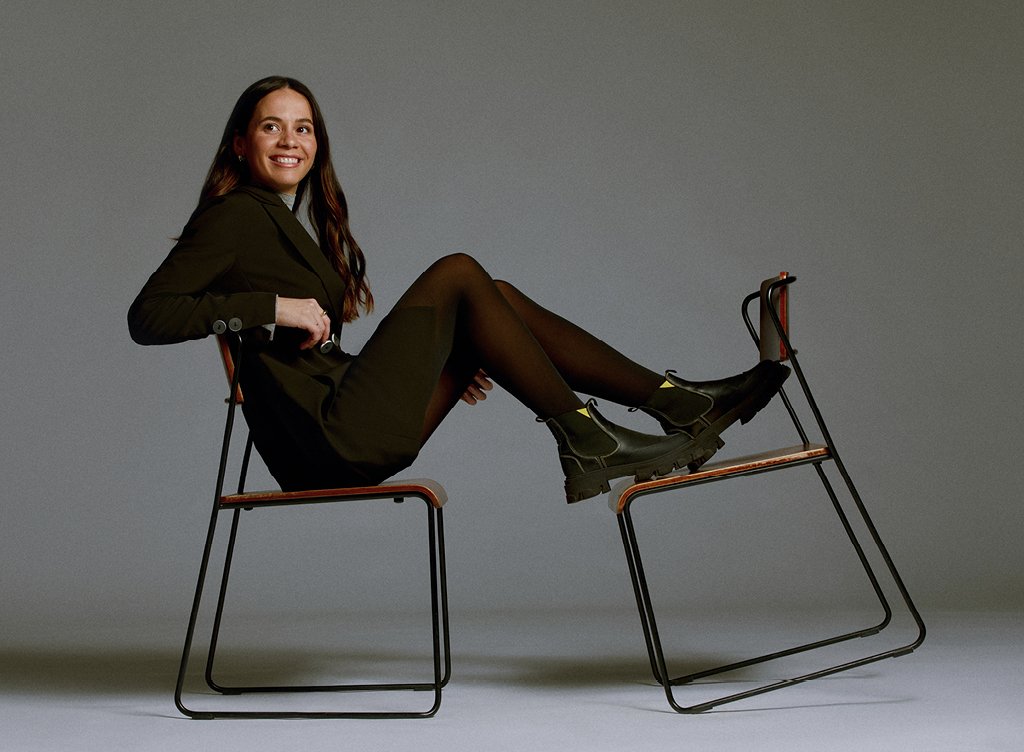 The history of DEBLOAT
The story behind one of The Nue Co.'s very first supplements, and what prompted our founder Jules to create something completely new.
By Jules Miller, founder and CEO.
When I was in my mid-twenties, while I was working for a healthy meal delivery service in London, long hours and high stress led me to developing IBS. I ended up being hospitalized a few times, and I was constantly bloated and uncomfortable. I was taking endless supplements to help deal with my bloating and cramps, which actually made them worse, and I didn't give a second thought about what was actually in them.
After some investigation, I was shocked to discover that most contained up to 50% chemical preservatives and fillers. I overhauled my diet, adding in probiotic foods like kombucha and kefir, but ultimately couldn't find a decent and convenient daily probiotic supplement.

Inspired by my grandfather, who was a chemist and lecturer at Cambridge University and devoted his career to studying vitamin B12, I set out to create a line of effective supplements that combined the best of science and nature, based on real foods and combining traditional ingredients from Chinese and Ayurvedic medicine.
'Rebuild' was the name of our debut collection, comprising milk and plant protein powders, and three booster supplements for skin, energy and bloating. The common thread between them all was gut health, since everything starts with a healthy gut. If the bacteria in our gut is imbalanced, then we won't be able to absorb the vitamins and nutrients we need through food, causing further repercussions on our health.
DEBLOAT FOOD + PREBIOTIC was one of those booster supplements, and the first formula we developed specifically for IBS symptoms like bloating, cramping and heartburn. We incorporated well-known household ingredients like ginger, cinnamon and turmeric with digestive enzymes from papaya and maqui fruit and an organic prebiotic from artichoke. We housed the formula in the same pharmaceutical amber glass jars that we do today, as they help to preserve our formulas without the need for toxic preservatives.
DEBLOAT FOOD + PREBIOTIC is now a bestseller due to its ability to reduce bloating, upper abdominal pain, gas and heartburn by 51% in 30 days. It also tastes great in our interpretation of golden milk—our signature Debloat Latte recipe, which I'll have if I'm feeling sluggish or lethargic after lunch. The Nue Co. might have started from my own gut health issues but it evolves with you: 67% of our customers said they preferred a capsule so we created one. DEBLOAT+ is a supercharged version of our original DEBLOAT FOOD + PREBIOTIC in vegan delayed-release capsules for people who suffer from bloating and associated IBS symptoms frequently.
I hope DEBLOAT can help you feel as good as it's made me feel, and as always, please get in touch with your feedback—so we can continue to create supplements that truly change lives.